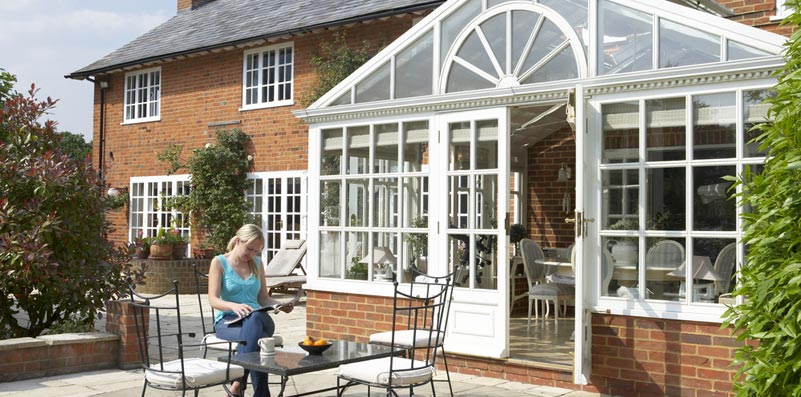 Home Improvements Specialists Near Birmingham
Pinnacle Home Improvements have their base in Redditch, a town that lies to the south of Birmingham, Britain's second largest city. They supply the highest quality conservatories, doors and windows to customers located in Birmingham and the surrounding areas. Over a million people live in Birmingham, with the greater Birmingham area reaching close to two and a half million people.
The competition for supplying and fitting conservatories, doors and windows in the Birmingham area is obviously keen, but Pinnacle, a family-run business founded in 2002, are well established with many years of experience in home improvements, and a solid customer base that continues to grow, day by day.
Birmingham Conservatory and Door Replacements
Birmingham conservatories must total in the thousands, perhaps tens of thousands. Pinnacle are among the top suppliers of quality conservatory constructions with a work team of highly experienced experts. A conservatory adds value to your home. It also provides you with a bright, well-lit and airy extension to your home where the focus is on relaxation and pleasure.
A conservatory is for all of the year, not just for summer. Pinnacle conservatories are highly energy efficient and very secure. Pinnacle can provide you with a conservatory to complement and suit any kind of home, whether you have a modern house or an older, more elegant style of home, dating from a much earlier era. Our conservatories come in a variety of style, which include Edwardian, gable-ended, P-shaped, Victorian, lean-to, and more.
Pinnacle can supply and fit Birmingham doors. They supply new doors in a wide variety of colours, materials and styles. It's not only house doors either. If you need a garage door, for example, Pinnacle can help you out. A new front door can make a tremendous difference to a home. Your visitors can't miss it, as they enter the house, and as they leave, and they will be suitably impressed too.
Perhaps you don't need a new door, but would like to have your old door repaired and given a new lease of life. Pinnacle can help if you live in the Birmingham area. Door repair will typically cost less than a new door, and it can increase your home security, while looking great once again. Door repair, whether to fix the damage of a break in, or just to breathe new life in an old door suffering from a bit of wear and tear, is surprisingly affordable and it will make your old door look as good as new.
Window Replacement in Birmingham
Every house needs windows, and the Birmingham windows that Pinnacle can supply and fit are high quality, highly attractive, energy efficient and totally secure. Pinnacle can supply horizontal sliding windows, pivot, tilt and slide windows, French windows in doors, roof and skylight windows, stained glass and decorative windows, single and double hung sash windows, and more.
Professional window repair or Birmingham window replacement is also on offer from Pinnacle. Their windows are energy efficient to help lower those dreaded winter heating bills, keeping the whole home warm and snug, and very secure. Pinnacle also offers insurance cover on all their products and installations, providing you with peace of mind. Call Pinnacle today!