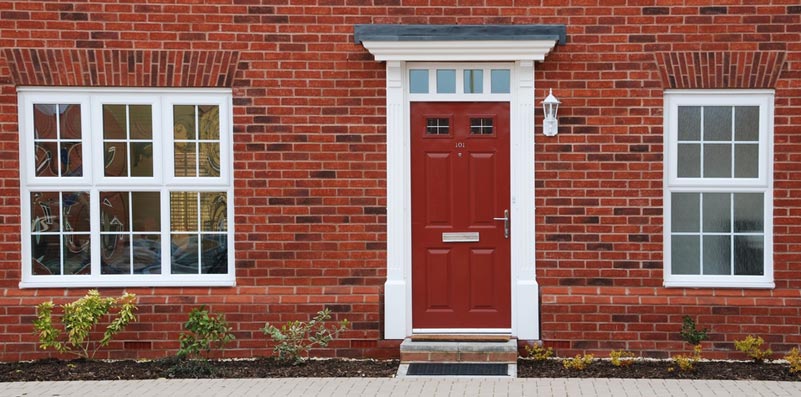 Need New Doors? Come to Pinnacle Home Improvements…
At Pinnacle Home Improvements, we are a family business that for years have dedicated ourselves to offering the best range of environmentally-friendly home improvement products in Birmingham. It is our mission to help customers across Birmingham, the West Midlands and the whole country transform their homes for a very reasonable price with new windows, conservatories, roofs, porches, driveways and doors.
We have decades of combined experience in the business of helping people transform their homes into something altogether more modern, not only making them look amazing, but also adding a lot more value. We also specialise in providing the highest possible quality doors to our customers.
The Very Best in Birmingham Doors
Whatever your individual requirements in the door department, Pinnacle can help. It could be that your old doors are damaged or just looking a little worse for wear after years of daily service – we can either freshen up your old door, making it look as good as new, or replace it with a whole new upvc door, maybe one of a completely different style to the old door, giving your property a whole new look in the process. It might also be the case that you have suffered a break-in and you need your old door replacing. It could also be that maybe you just fancy a change. Whatever your reasons for needing to replace or repair your current door, Pinnacle Home Improvements can help at a cost that you will also find surprisingly reasonable.
Our doors come in a wide range of sizes, styles, materials and colours, so whether you're looking to change your doors for reasons of security, energy efficiency, repair, renovation or maybe just even boredom (walking through the same door for years on end can become a bit of a drag), we can definitely find the right solution to your door-based requirements.
Doors in Birmingham have never had more variety and our range includes but is not limited to:
* doors with white or foil finishes
* internally glazed, multi-chambered doors
* UPVC doors
* super high security doors with reverse hooks, roller and deadbolts
* doors with easy-adjust hinges and ultra-high performance weatherseals
* reinforced doors
* door fitting services
* door repair services
We offer door fitting services for all domestic or business properties, so whether you require new doors for your home or your office, Pinnacle can help find exactly the right solution for you or your company. All of our services are targeted at the individual customer because we know that your taste in doors is as individual as you are. This is why every customer is first offered a no-obligation consultation that is completely free of charge. We will talk to you about whether you need door replacement or repair or a whole new fitting, taking into account style and price, size and colour, and your specific requirements.
We have an expert installation team with incredibly high standards of professionalism, who make sure that disruption and mess are kept to an absolute minimum. We also ensure that our prices are as competitive as any you'll find anywhere else. So when it comes to doors, for whatever you need – repair, renovation or replacement and fitting – call us at Pinnacle Home Improvements today.