Solihull windows and conservatories
Investing in a conservatory can benefit you in a variety of ways, adding value to your home and improving your quality of life. When you add a conservatory to your home, you can enhance the amount of room available to you and get an extra space to relax and socialise. Conservatories are particularly beneficial for families with young children but they can be advantageous for everyone. Many people opt to purchase new conservatories rather than moving home when their need for extra space grows. In fact, the cost of moving house can eclipse the price you'll pay for a new conservatory, which is why it can make so much sense to stay where you are rather than upping sticks.
More natural light
Conservatories can bring a substantial amount of natural light into your home, boosting your mood and heightening your enjoyment of your property. Once your conservatory is built, the transition between your internal and external space will be much smoother. The best conservatories can be enjoyed all year round, not just during the warmer months of the year. If you have an incredible view at the rear of your home, a conservatory will give you the opportunity to make the most of it.
Increase the value of your home
What's also great about conservatories is that they are regarded as highly-desirable, which means they can add a great deal of value to your home. The price you pay for your conservatory can be vastly surpassed by the leap in value resulting from investing in one. Spend ample time in your conservatory and you'll gain a much bigger dose of vitamin D. When the outside temperature becomes too unbearable, you can relax in your conservatory and enjoy the sunshine without experiencing discomfort.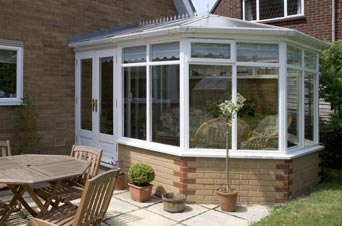 Years of experience
At Pinnacle Windows, we have a great deal of experience when it comes to installing conservatories. We can provide you with a conservatory that complements the existing character of your home and delivers an outstanding living space. Solutions are available for all kinds of homes, including modern buildings and period properties. We can provide you with all the advice you need to select the finest solution for your requirements.
A range of solutions
We specialise in building conservatories throughout Birmingham, Redditch and nearby areas, giving you the chance to obtain extra space at affordable prices. There are various styles available, which means you shouldn't struggle to find something that suits your tastes and requirements. Popular options include our Edwardian, Victorian, Gable Ended, Lean-To and P-shaped conservatories. Our conservatories offer the highest levels of energy-efficiency to help you reduce your fuel bills whilst protecting you from the elements throughout the year.
Getting in touch
We are also able to offer a wide range of windows for your conservatories and other areas of your home, including single and double-hung sash, horizontal sliding, pivot, tilt and slide, skylight and roofing, stained glass and decorative windows as well as French windows in doors. To find out more, call 01527 522019 or use the contact form on our site.